2022 Fall Mass Details Coming Soon!
2021 Fall Mass and Breakfast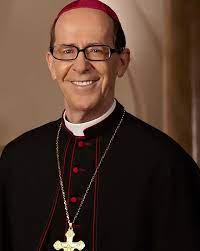 2021 Fall Mass and Breakfast with Bishop Thomas J. Olmsted
with Guest Speaker Jeremiah Galus, Esq.
Tue, October 5, 2021
7:00 AM – 9:00 AM
At the Diocesan Pastoral Center 400 E. Monroe St.
(Parking is available in the garage on Monroe and 5th St.)
Please RSVP by Thursday, September 30th via Eventbrite
https://www.eventbrite.com/e/st-thomas-more-society-fall-mass-and-breakfast-with-bishop-olmsted-tickets-170168449413
Please join us for 7:00 AM Mass at the chapel in the Diocesan Center
followed by breakfast and a presentation and discussion by attorney, Jeremiah Galus.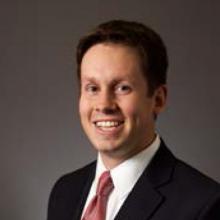 Jeremiah Galus will discuss "Fulton v. City of Philadelphia and the future of Employment Division v. Smith" in a program eligible for CLE credit.(The State Bar of Arizona does not approve or accredit CLE activities for the Mandatory Continuing Legal Education requirement. This activity may qualify toward your annual CLE requirement for the State Bar of Arizona.)
Our breakfast speaker, Jeremiah Galus, serves as senior counsel for Alliance Defending Freedom, where he is a key member of the Center for Christian Ministries.
Since joining ADF in 2015, Galus has focused on protecting the freedom of Christian ministries, schools, and churches to exercise their faith without government interference. In Simon v. Catholic Diocese of Kansas City–St. Joseph, he helped win a state court ruling that a diocese is free under the First Amendment to make employment decisions without court interference. In Foothill Church v. Rouillard and Skyline Wesleyan Church v. California Department of Managed Health Care, Galus currently represents churches suing to block the California Department of Managed Health Care from arbitrarily forcing them to pay for elective abortions in their health insurance plans.